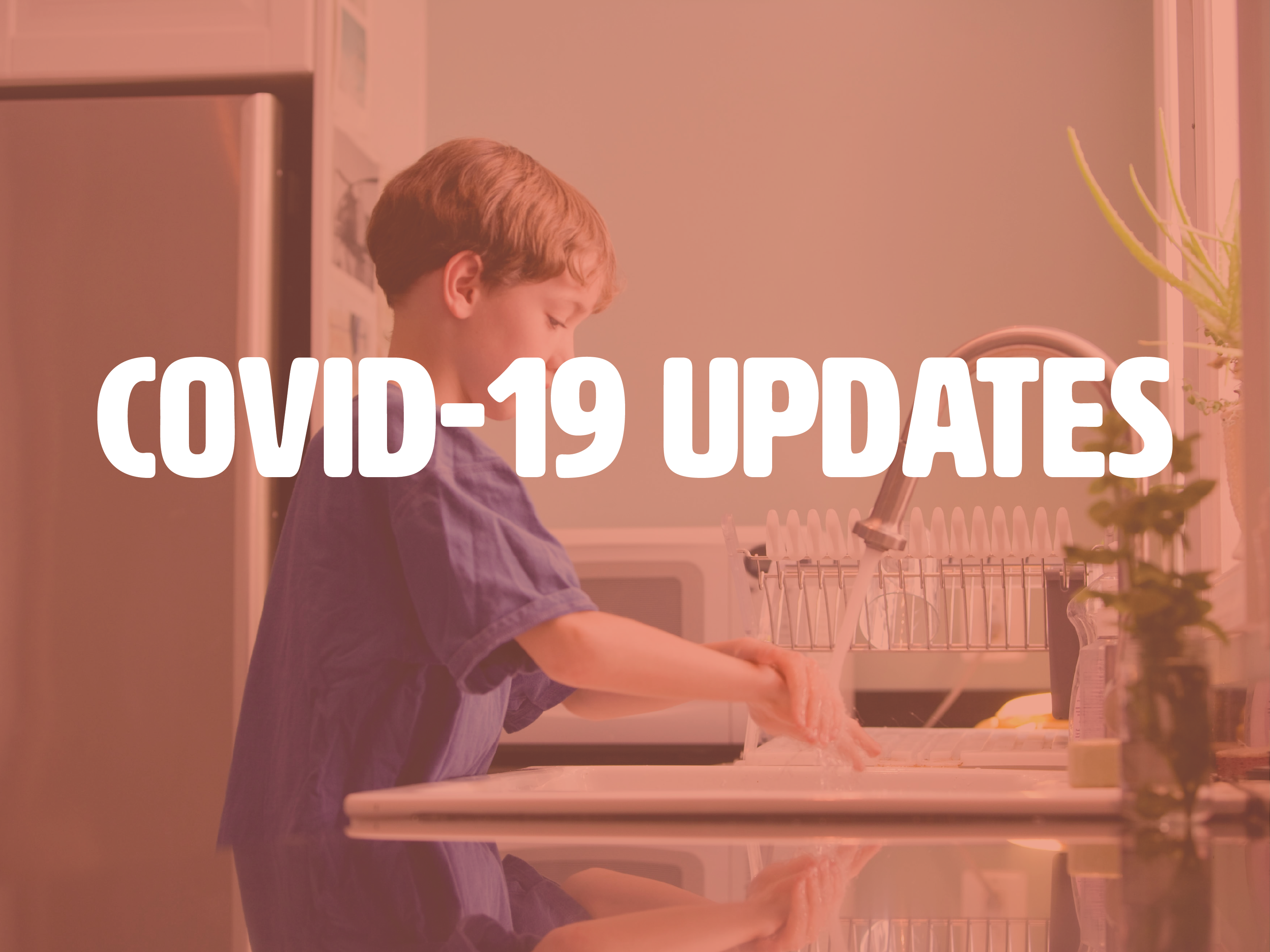 15 Mar

COVID-19 Update

The Minot Park Board will be holding a special meeting on April 1 at 6:30 pm. With respect to social distancing, we ask the public to join us digitally through our live stream link below.

March 30, 2020

Minot Parks and Trails to Remain Open

Minot, ND- The Minot Park District supports the power of parks and open spaces as essential resources for health and wellness and understands that people may have questions and concerns about visiting parks, trails or open spaces at this time.

"We believe keeping our parks and trails open is imperative for our community to remain active for both our physical and mental health during this time." Says Ron Merritt, Executive Director of the Minot Park District.

The Centers for Disease Control and Prevention (CDC) has flagged mental health as a top concern associated with the COVID-19 outbreak. Social distancing may take a toll on our mental health, especially during high-stress and anxiety-producing global public health emergencies. Parks and open spaces provide a connection to the outdoors as well as opportunities for physical activity which studies demonstrate reduces stress and improves mental health. Parks, trails and open spaces can continue to be used in a safe manner. At this time, there are no restrictions on the use of local parks, trails and open spaces.

The Minot Park District encourages all outdoor space enthusiasts to take part in outdoor recreation and to follow these recommendations: • Refrain from using parks or trails if you are exhibiting symptoms. • Follow CDC's guidance on personal hygiene prior to and during use of parks or trails. • Prepare for limited access to public restrooms, portable restrooms or water fountains. • While on trails, warn other users of your presence and step aside to let others pass. • If you are on a playground or are using outdoor fitness equipment, please practice social distancing and use your own hand sanitizer when you are done. You may also choose to use your own bacterial wipes to wipe off any surfaces prior to playing. • Having dogs in a park, trail, boat ramp or open space is allowed, but residents are reminded that dogs are required to be on a leash at all times in accordance with local ordinances. • Follow CDC guidance on the recommended size of social gatherings including outdoor picnicking, pick-up sports and other group hangouts, and maintain proper physical distance at all times. • Observe CDC's minimum recommended social distancing of six feet from other individuals at all times. If this is not possible, users should find an alternate location or depart that space.

3/20 Update:

Minot Parks Facilities Closed and Programs Suspended

Minot Park District participants and partners: As directed by ND Governor Burgum, all Minot Park District facilities are closed and programs suspended through Monday, April 6. Staff will be in the Minot parks office from 8:00 am – 4:30 pm Monday-Friday if you need to reach someone by phone. Thank you for your patience and understanding. We will continue to monitor this ever-evolving situation.  If you need immediate assistance, please call (701) 857-4136 or visit our website for information. Please stay tuned to our website for further updates.

Update:
In an effort to help reduce the spread of COVID-19, the Minot Municipal Auditorium is closed to the public. If you need immediate assistance please call (701) 857-4136 or visit our website for information. Staff will be in the Minot parks office from 8:00 am – 4:30 pm Monday-Friday if you need to reach someone by phone.
Complete List of Minot Parks canceled or postponed events and programs:
Tots on the Turf- Canceled
Fun Zone – Canceled
Girls Youth Basketball – Canceled
2020 Men's Early Bird Slowpitch Softball Tournament 5/9 – Postponed
Nerf on the Turf 4/27 – Postponed
*Reminder all of our facilities are closed to the public so there will be no public skate or public hockey until further notice.
We have been working closely with state and local officials regarding COVID-19. We are following the recommendations from the North Dakota Department of Health along with Governor Burgum to keep our population safe. In following these recommendations, we will be suspending public skating and public hockey at the MAYSA Arena until further notice. Girls youth basketball will be canceled with this being the final week of play.
We appreciate your patience and understanding with this evolving situation. Please stay tuned to our website at www.minotparks.com for further updates to changes to our programs and facilities schedule.