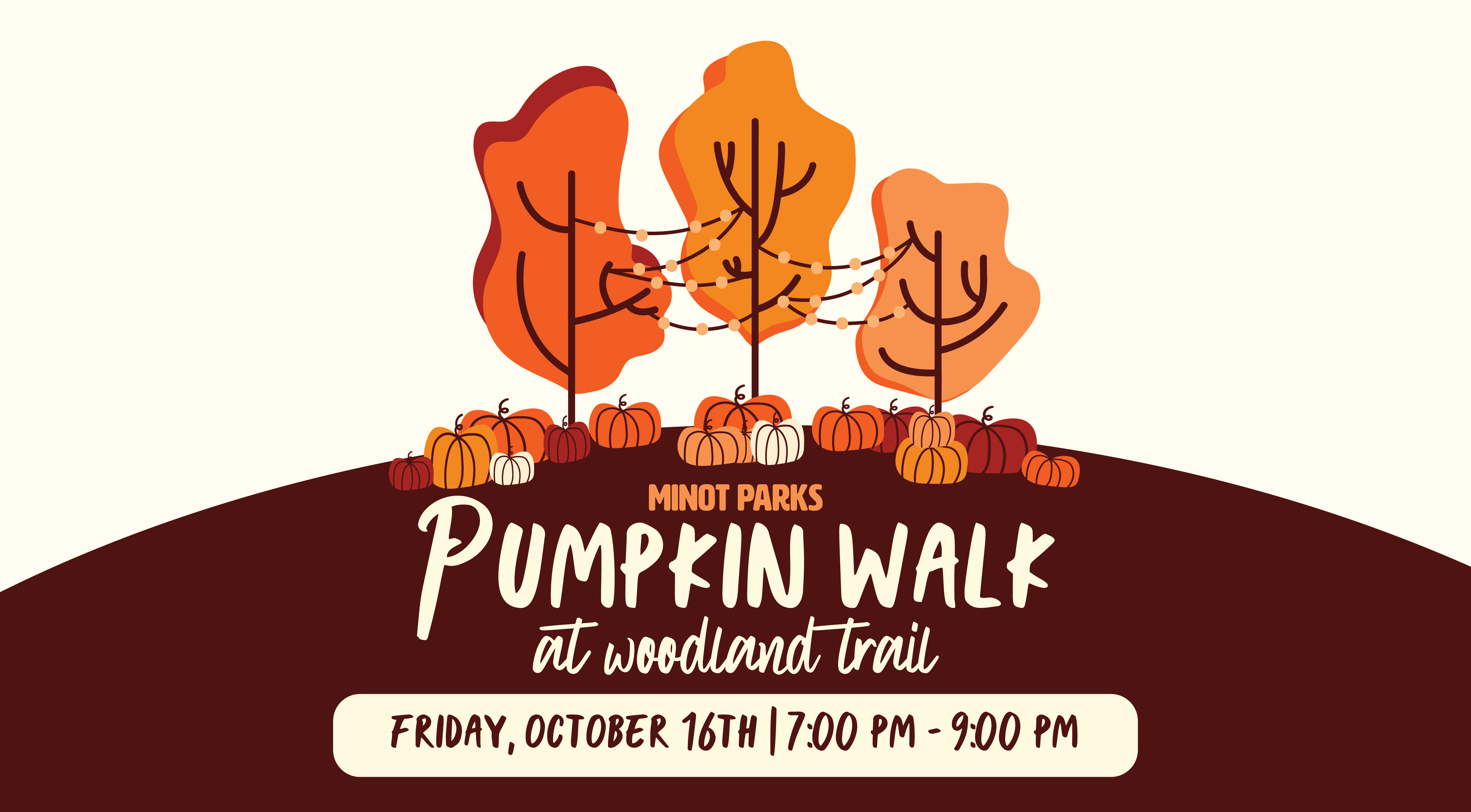 15 Oct

Minot Parks hosting Pumpkin Walk at Woodland Trail

The Minot Park District is excited to announce their first ever Pumpkin Walk at Woodland Trail on Friday, October 16. The walk will run from 7:00pm-9:00pm with over 600 carved pumpkins lighting the trail. This is a free event to attend.

"We really wanted to do something for the community to celebrate the season," says Elly DesLauriers, Director of Marketing and Development. "We put the ask out to our community partners for carved pumpkins and they responded with over 600 pumpkins."

The Minot Park District is asking for Pumpkin Walk participants to use the parking lot at the Dakota Bark Park and follow the walking path to Woodland Trail. There will be extra lighting placed along the path to the Woodland Trail entrance. The Minot Police Department will be on site to help direct traffic flow. Woodland Trail parking lot will be reserved for handicap accessible parking. Minot Parks would also like to remind everyone to dress warm for the walk and bring your flashlights.

"We know the weather is turning colder so we just want to make sure everyone dresses warm and brings their flashlights," says DesLauriers. "We hope everyone can come out and enjoy a safe and fun evening on the Woodland Trail"

The Dakota Bark Park is located at 705 Highway 83 Bypass W.