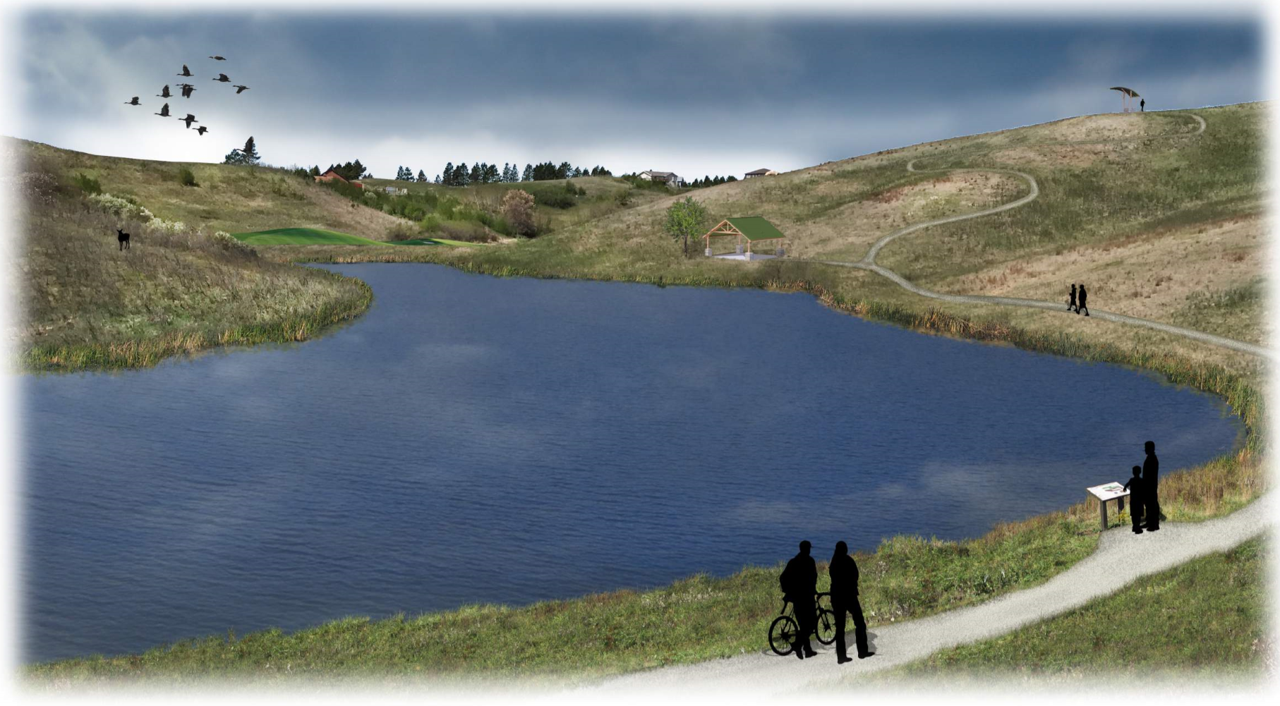 09 Mar

Hess Donates to Conservation through the Minot Park District

Hess Donates to Conservation through the Minot Park District 

Minot, ND- The Minot Park District is proud to be partnering with the Hess Corporation to provide an opportunity for people of all ages and abilities to enjoy conservation through the use of new trails and outdoor recreation area set to break ground this spring. 

Phase one of the project includes 1.75 miles of natural trails for hiking, biking, birding, site seeing, and educating. The plan also includes concrete and aggregate trails so that people of all ages and abilities can enjoy our goal of conservation for this land. We believe at the Minot Park District that conservation is for everyone.  This can be an individual with limited mobility or possibly a caregiver with a stroller.  We believe this is an integral component of the project. Through this plan, we are providing access to an otherwise inaccessible area. This outdoor recreation trail plan is part of the 240 Acre piece of land purchased by the Minot Park District in 2015. It is located just off the Highway 83 Bypass along 19th Ave NW.

"The mission of the Minot Park District is to provide quality of life for our community, including all ages and abilities." Says Ron Merritt, Minot Parks Executive Director. "The goal of this project is to provide everyone the opportunity to enjoy conservation through the use of trails on this untouched piece of land just outside the hustle and bustle of the Magic City."  

Included in this plan is interpretive signage that will include native plants, native birds, and animals that may be spotted along the trail. The trails will be interactive and programmed for nature scavenger hunts to keep young ones intrigued as they are exploring outdoor while getting much needed outdoor exercise to stimulate their minds.

Brent Lohnes, Hess North Dakota General Manager, said, "Hess is excited to partner with the Minot Park District to preserve and build habitat and access to the outdoors." Lohnes added, "Hess's mission is to be the most trusted energy partner wherever we operate and positively impact the communities where we live and work. We are proud to support the Minot Park District as they focus on this important conversation project. "

"We are extremely grateful to Hess' for their commitment to conservation and to our community" says Merritt.  

For more information, please call the Minot Park District office at 857-4136.

www.facebook.com/MinotParks

#  #  #

Hess Corporation is a leading global independent energy company engaged in the exploration and production of crude oil and natural gas. Hess has maintained a presence in North Dakota since 1951 and is today one of the largest producers of oil and gas in the state. Hess is committed to meeting the highest standards of corporate citizenship and creating a positive impact on the communities where we operate. In North Dakota Hess has supported numerous community organizations across the state, investing approximately $1 million in 2020 alone.

More information on Hess Corporation is available at http://www.hess.com.